As from 3rd December 2021 we will be going into The traffic lights (COVID-19 Protection Framework) protect Aotearoa New Zealand.  As I work with a lot of vulnerable students at times I will now only work with students that can show they are fully vaccinated, this is to keep everyone as safe as possible during these difficult times. This will remain in place till further notice.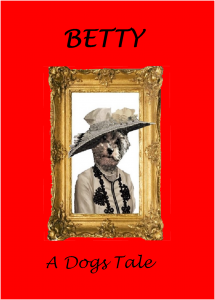 Do you want to keep in touch with family and friends? Video calling with skype, emails, Facebook or just learning a new skill as a hobby, Do you want to type up a CV for a job you want to go for? There are so many uses for a Computer, and they are a wonderful things once you get the hang of it and you will, with help from Jobee The Computer Tutor. I also tutor students in the use of Ipads and android tablets.
Jobee the Computer Tutor specialises in working with Senior Students, and has many years experience teaching people with different abilities. Lesson plans are all personalised and made up individually to meet the needs of each student. I have 2 desk top computers, one being a touch screen which has many different teaching programs available for your use.
I have a certificate in Web Design and Writing though the Open Polytechnic, a Certificate in Teaching People with Disabilities through the Christchurch Teachers College, and have been working as a Computer Tutor for the past 4 years working with a wide variety of students.
Jobee
Lessons are charged at $20.00 per half hour or part thereof.
Lessons are by appointment, and if you are unable to attend, PLEASE provide Joanne with 24 hours' notice in advance of the cancellation, or you will be charged 50% of tuition fee for that session.
For Sale
Betty. A Dogs Tale
Four years after I lost my little dog Ralf who had helped me through the most difficult time of my life, I finally decided to get myself another dog and in October 2019 I found my little puppy. She is a Shih Tzu, Maltese, Bichon cross and was jet black with a small bit of white on her face and on her back legs. She was very small and fluffy. By the time she was 12 months old she was nearly all grey with some small patches of black. We used to go to Janet and Steve's Art studio to paint every Wednesday morning but in April 2020 during the lock down with Covid-19 we could no longer do this, so myself and a dear friend and Art teacher Marie Beleski (Gallagher) decided to write some things about Betty using our original paintings as illustrations for part of the book. That's how we ended up writing the first book about Betty. We had a lot of fun painting and drawing and a lot of graphics on the computer as well were all put together to make this wonderful book. It took us until September 2020 to com-plete the book.
Joanne Boereboom (Jobee)
Marie Beleski